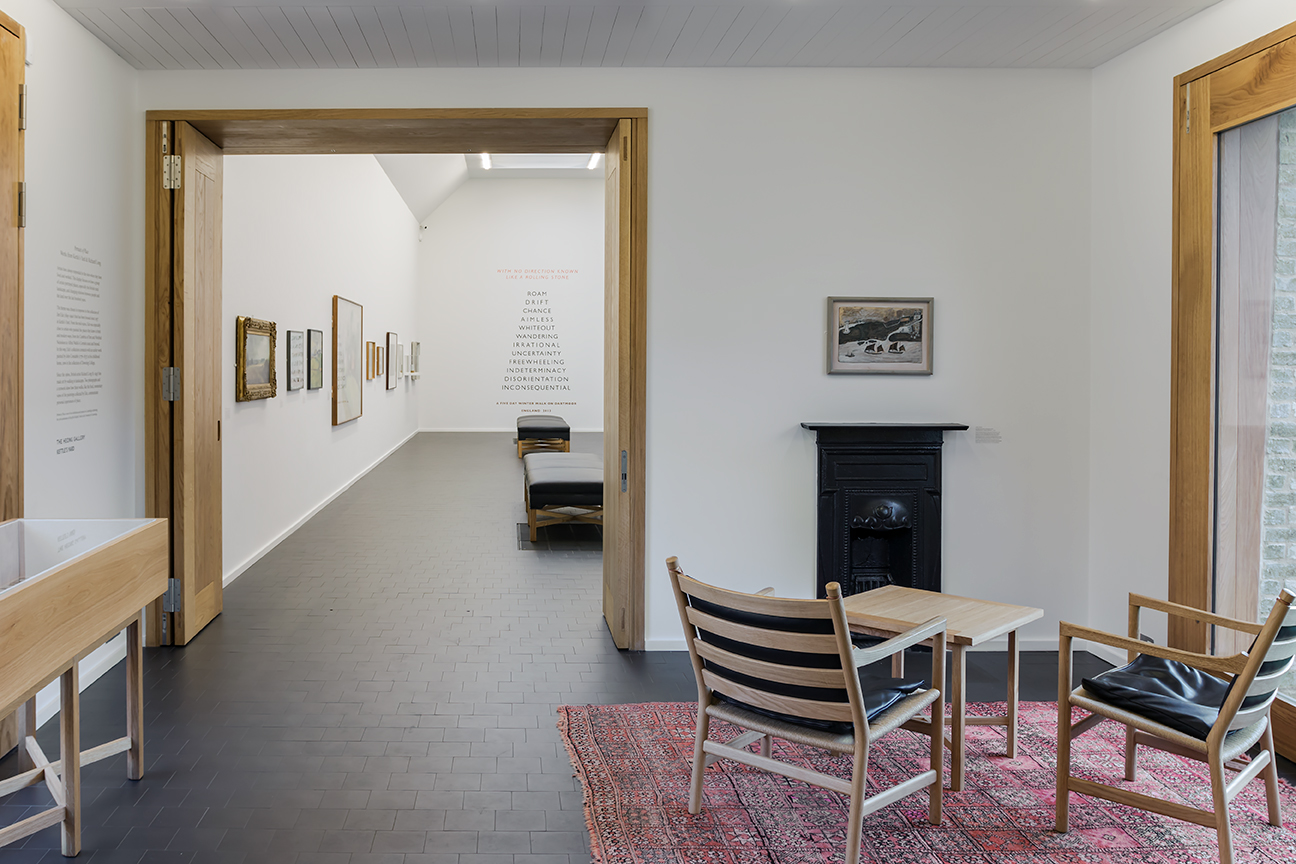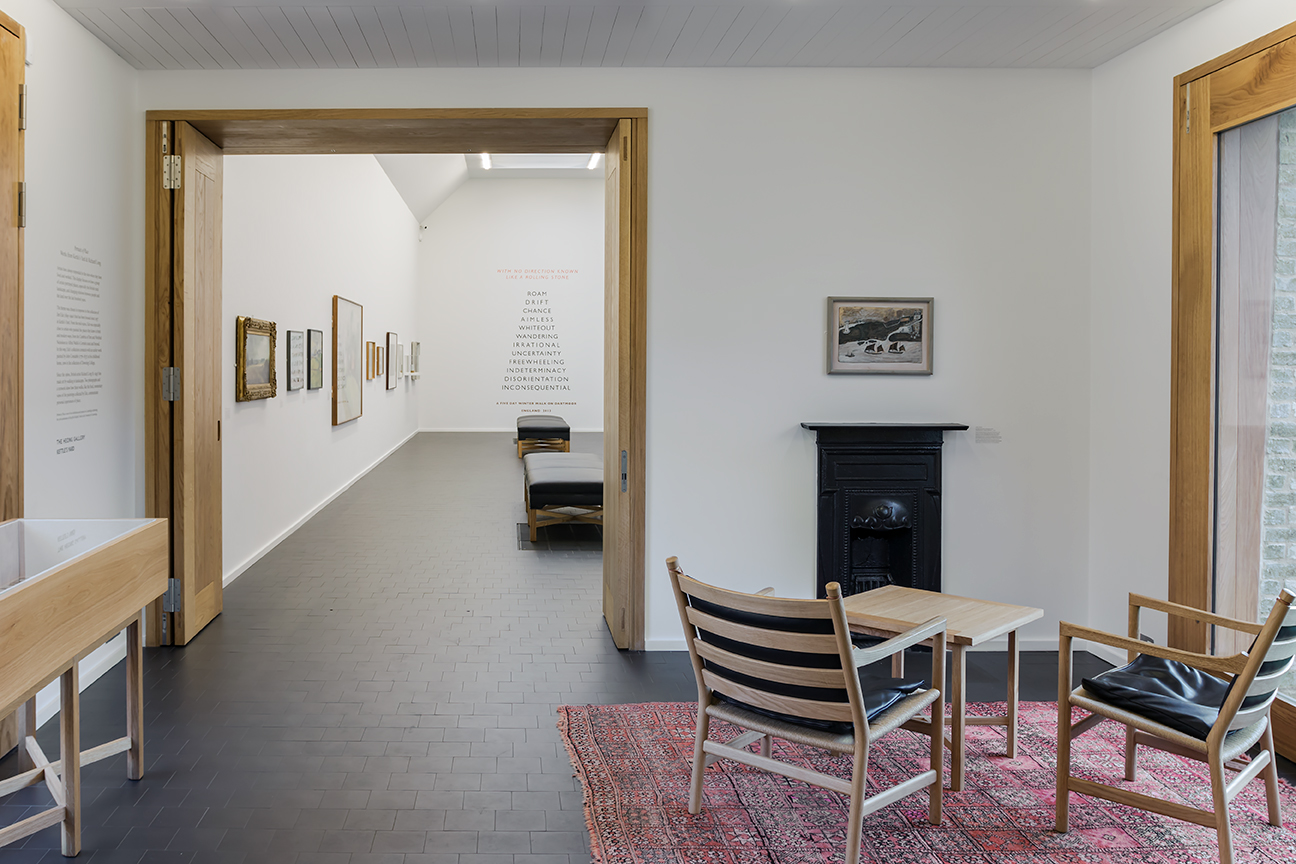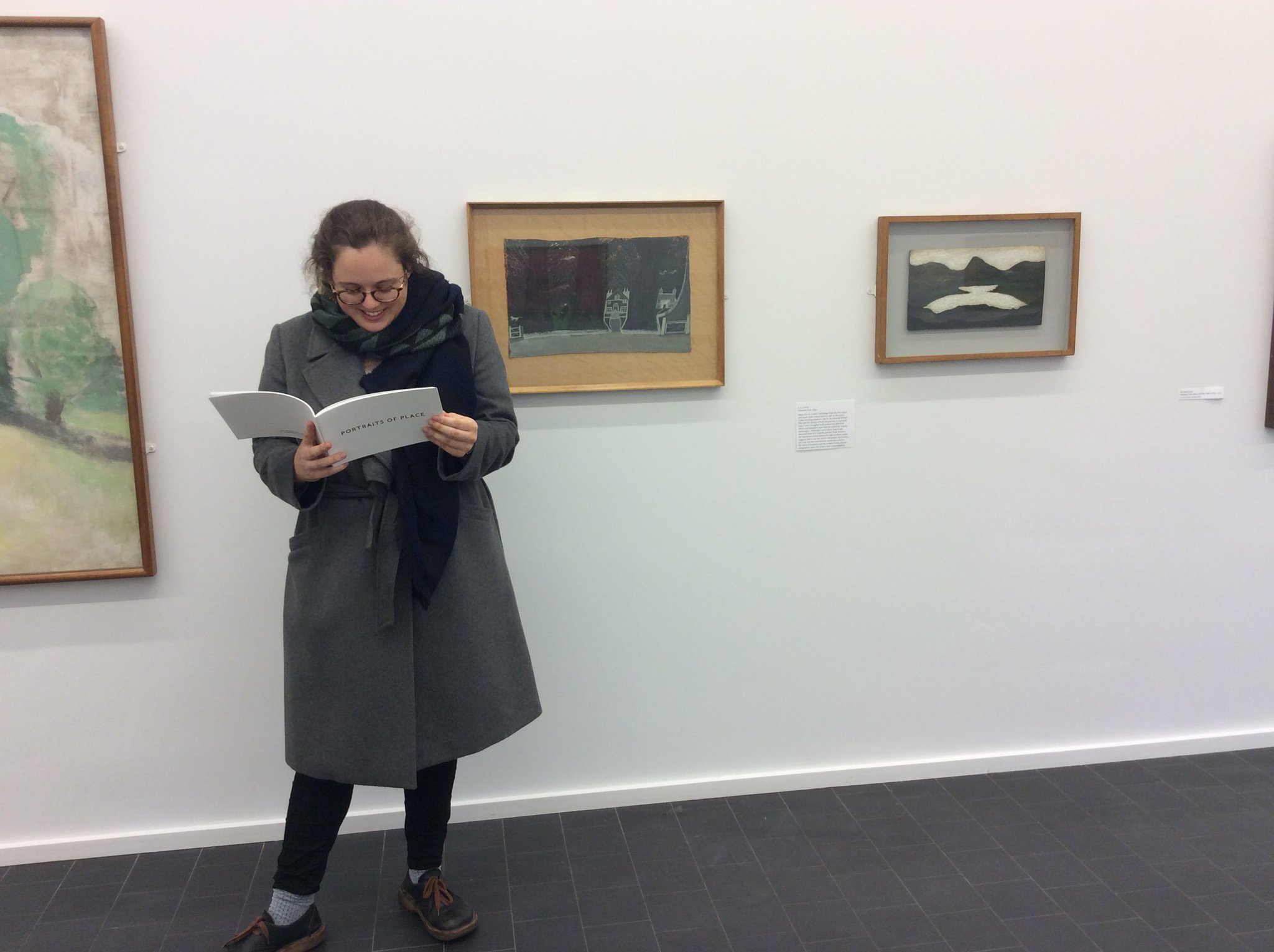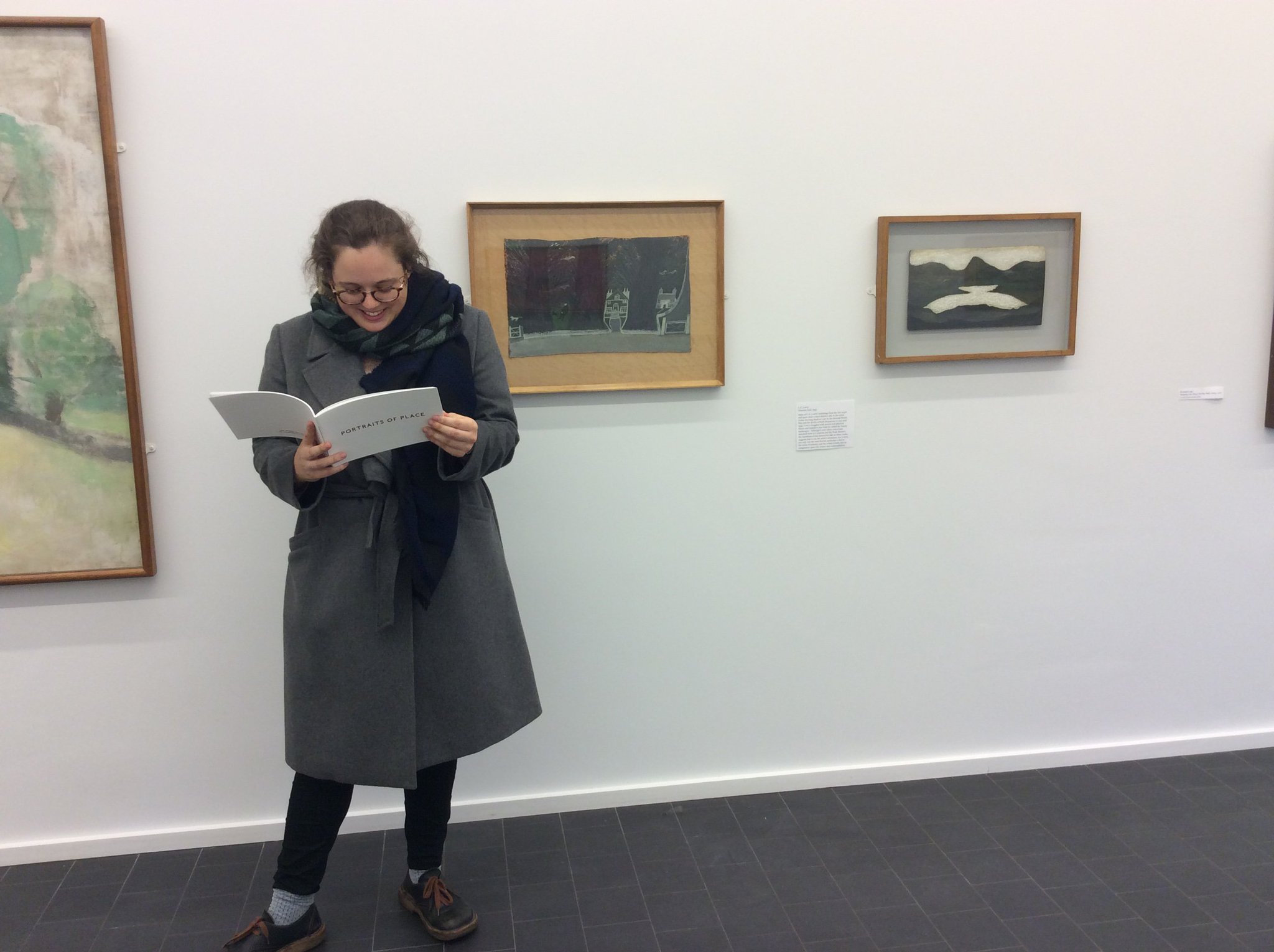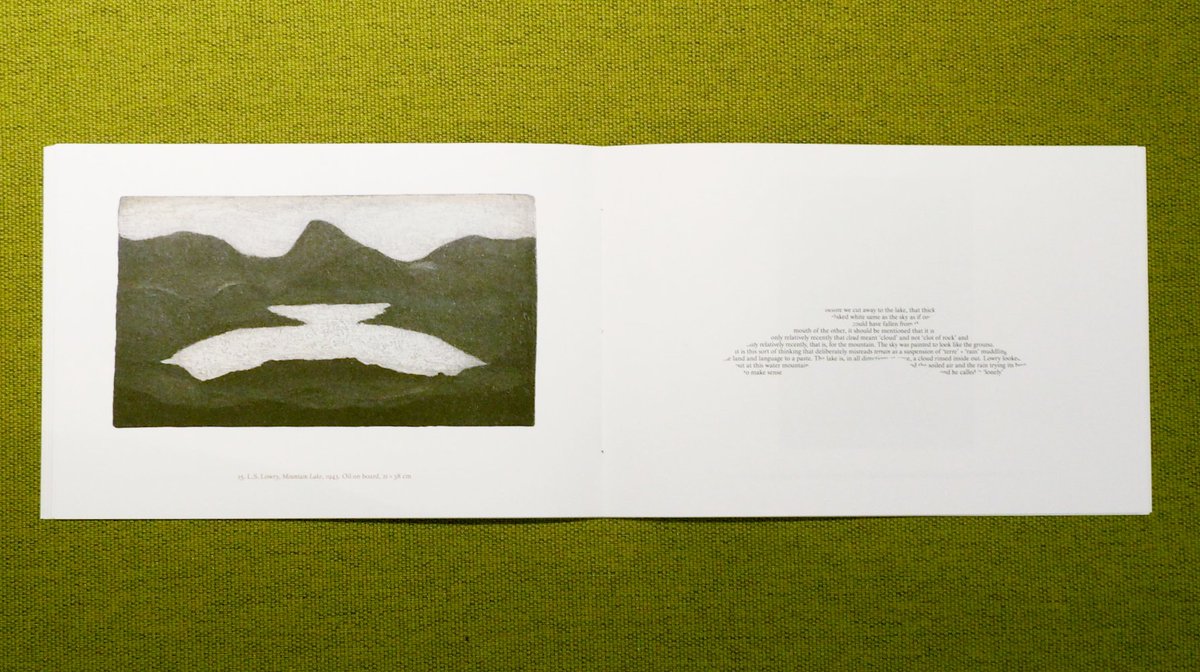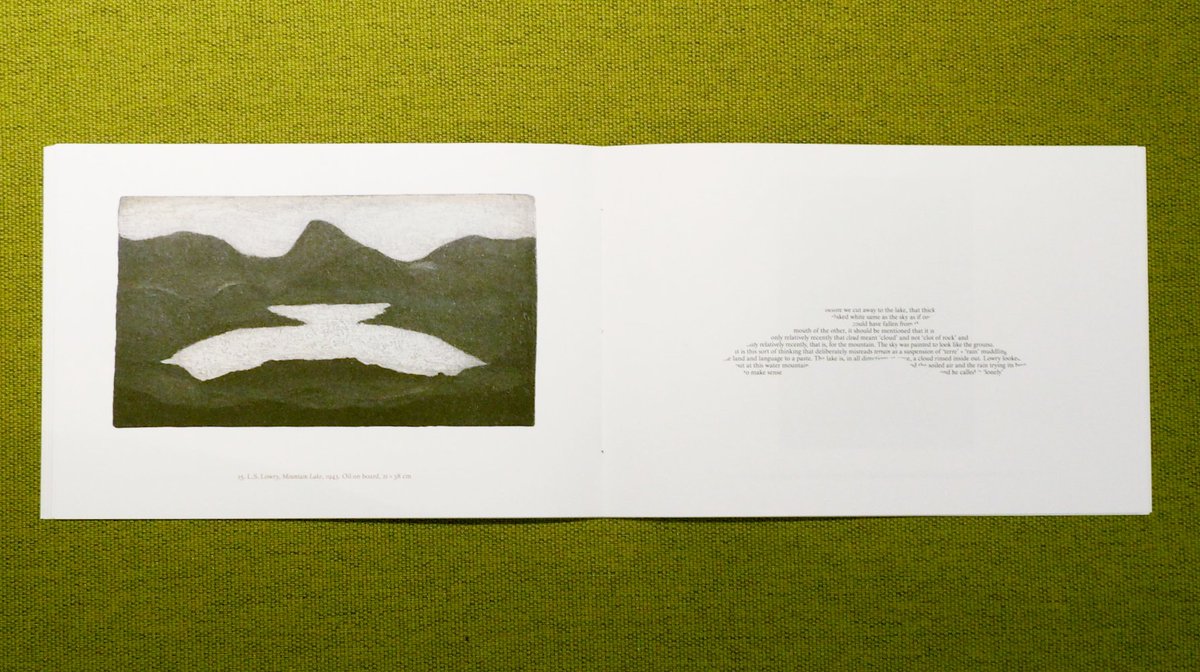 Portraits of Place at the Heong Gallery with Kettle's Yard in New Places and Spaces
A toothy wood, a lonely lake and four text interventions for the exhibition guide to Portraits of Place at the Heong Gallery. Holly's text's respond to works from the Kettle's Yard Collection and Richard Long, including Winifred Nicholson's Road along the Roman Wall (Landscape with Two Houses), Alfred Wallis' Cottages in a wood – St Ives, Lowry's Mountain Lake and Italo Valenti's Nr. 287, Giardino a mezzogiorno; Jardin a midi.
The exhibition ran from 5 November 2016 to 15 January 2017 and was curated by Rachel Rose Smith, Heong Gallery, and Jennifer Powell, Kettle's Yard.
Copies of Portraits of Place publication are available
£10