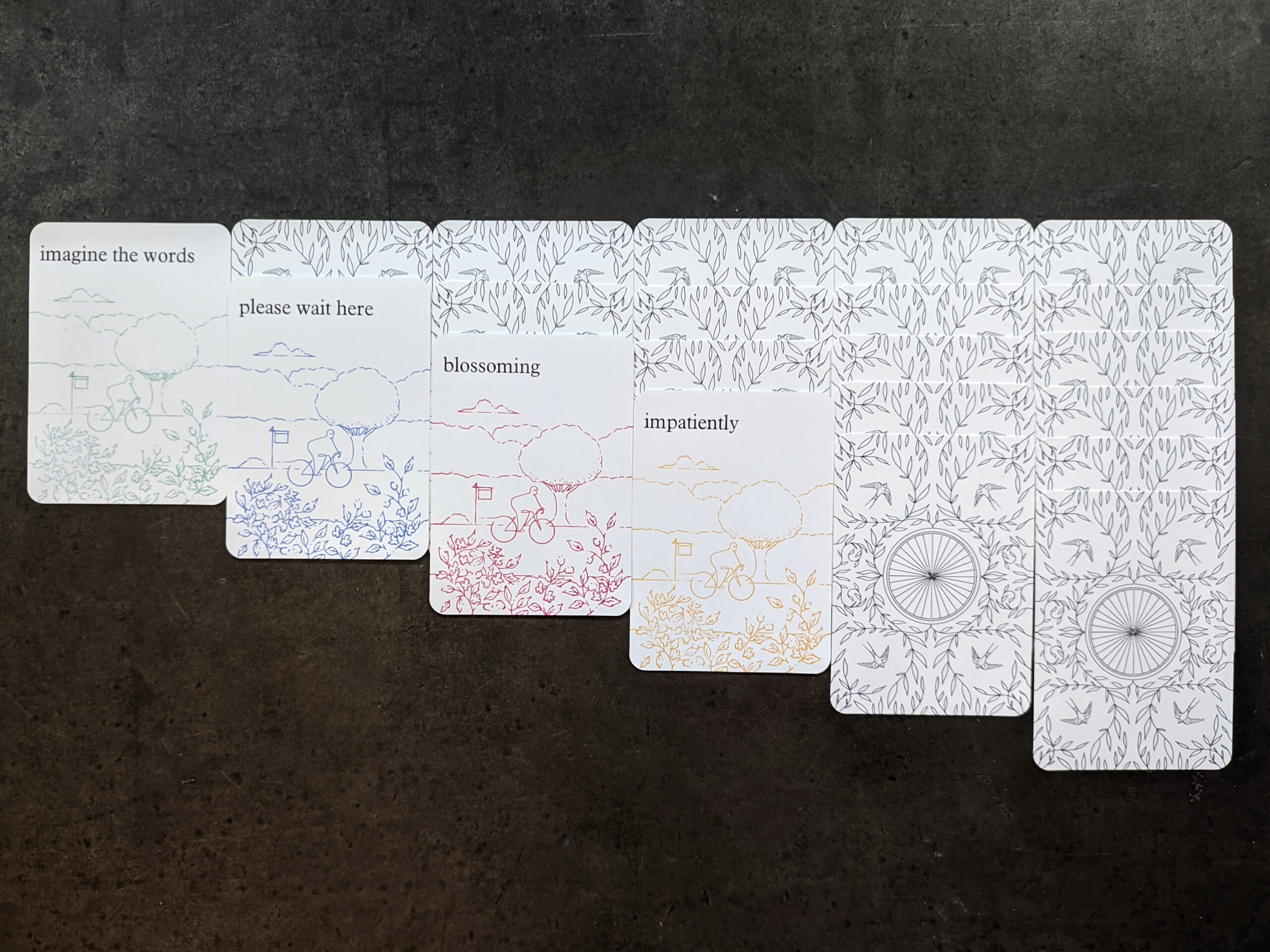 Impatience is a poem and illustrated card game for a possible place.
Devised by Holly Corfield Carr, the game is an endless rearrangement of a single sentence—
imagine the words please wait here blossoming impatiently
Printed on an Original Heidelberg Platen Press by Nick Hand of The Letterpress Collective, each pack contains four sets of six cards and twenty four cards in total.
With illustrations by Harriet Lee-Merrion, the cards form an infinite landscape—also known as a myriorama—of the Bristol to Bath Railway Path. Horizontally, vertically or diagonally, the intricate landscape always lines up, with each new card extending the path and the poem in startling directions.
The text is composed of twenty four anagrams, encouraging the player to think about language and landscape as a lively and lateral process, moving through itself—horizontally, vertically, diagonally—without loss or end.
Impatience was commissioned as part of Mangotsfield Folly, a partnership project with Sustrans funded by Arts Council England and Emersons Green Town Council.
How to play Impatience:

To play the poem, you can follow the rules of the card game Patience or Solitaire. Shuffle the pack before setting out six cards in a line, with only the first card revealed. Repeat, decreasing each row by one card until you have six rows of cards where the sixth row is a single revealed card. Reveal the remaining three cards and keep them safe to the side. This is the Waiting Room.

As with Patience, you may move one revealed card at a time. You can place a card on any other revealed card of the same colour but only if the text on that card make sense when read horizontally across that row of cards. How something makes sense is not one of the rules.

If you feel there is no sensible move, you may take one card from or add one card to the Waiting Room.

You can pause whenever you run out of moves or time but the poem is always in play.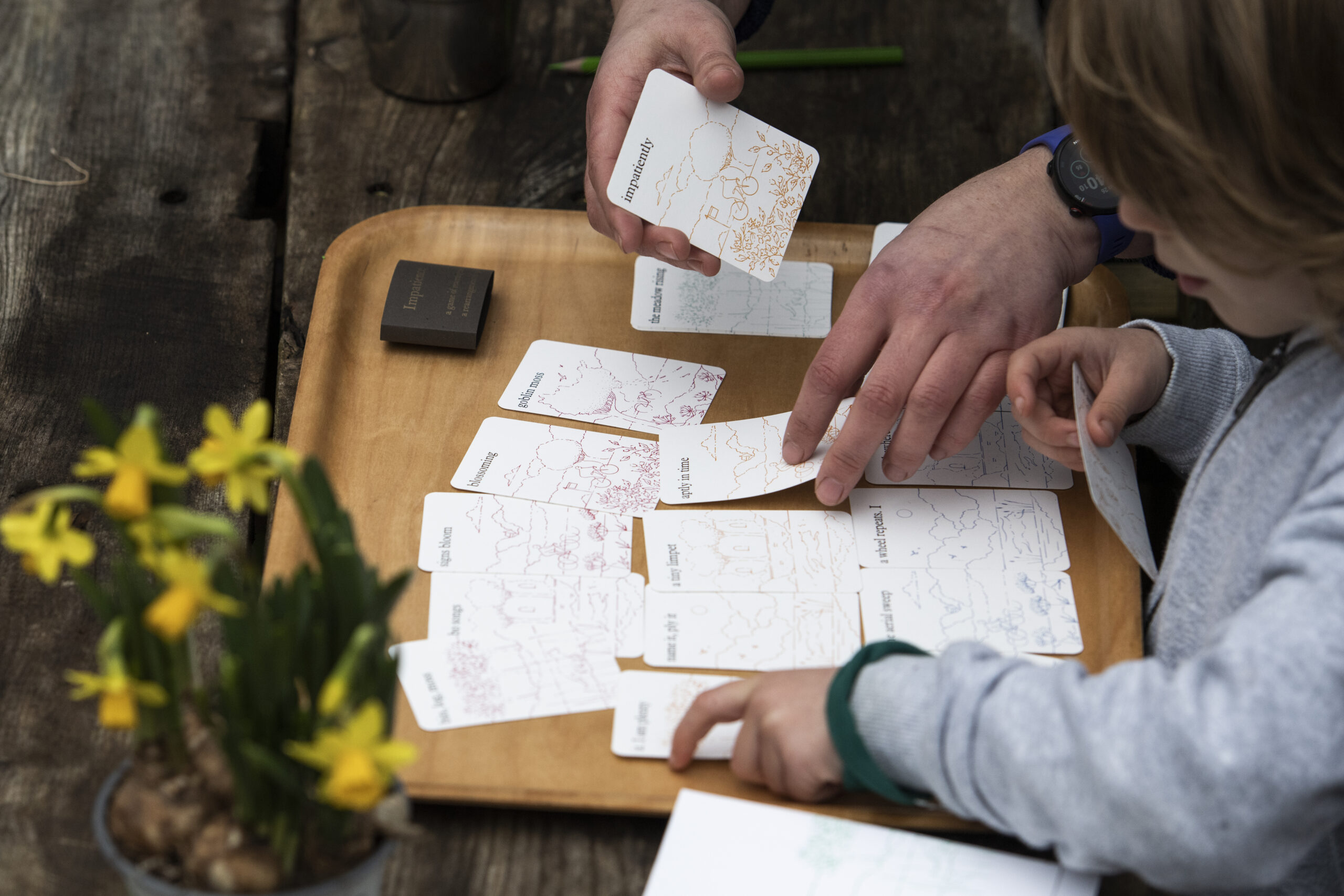 Image: Charles Emerson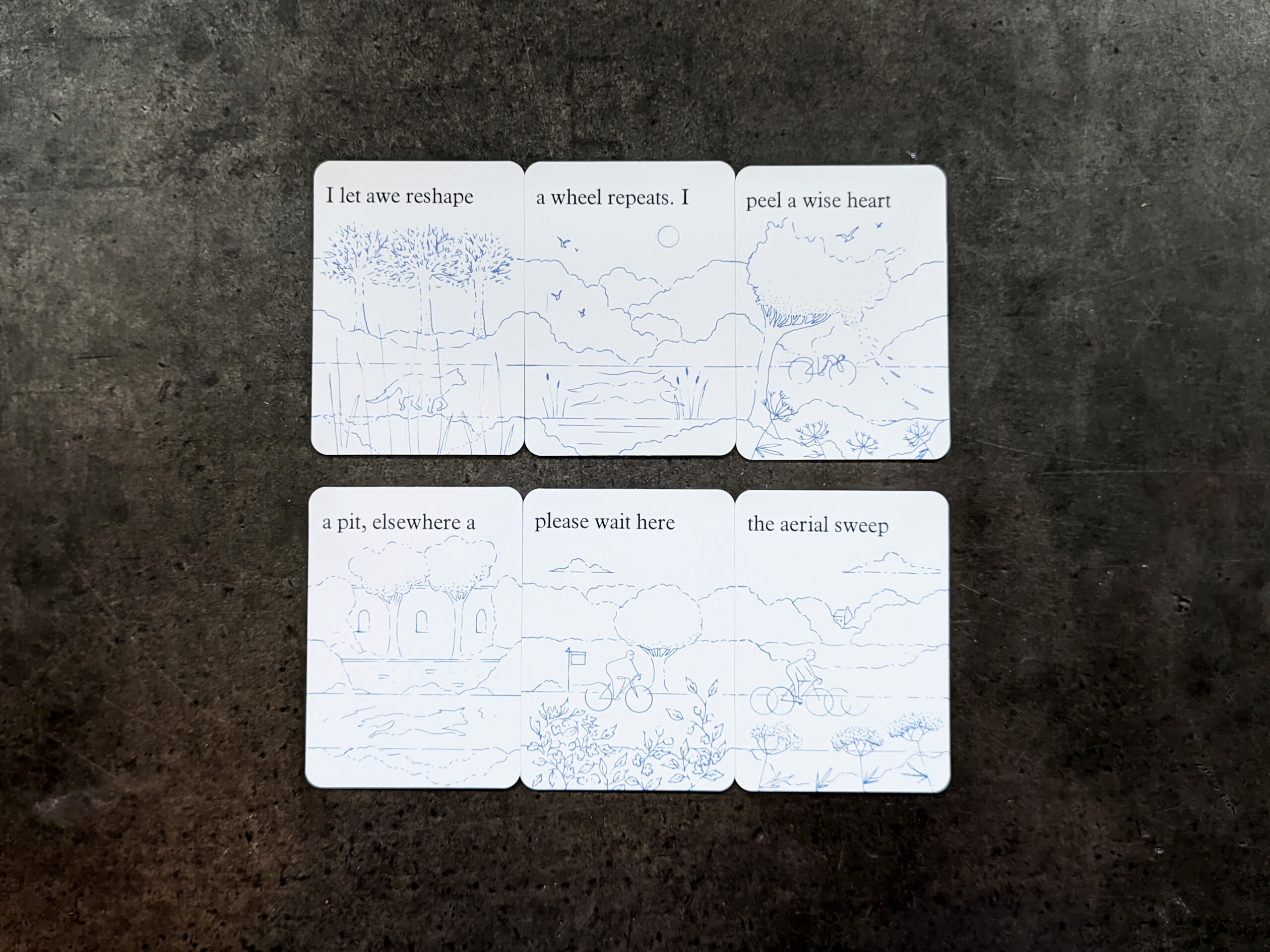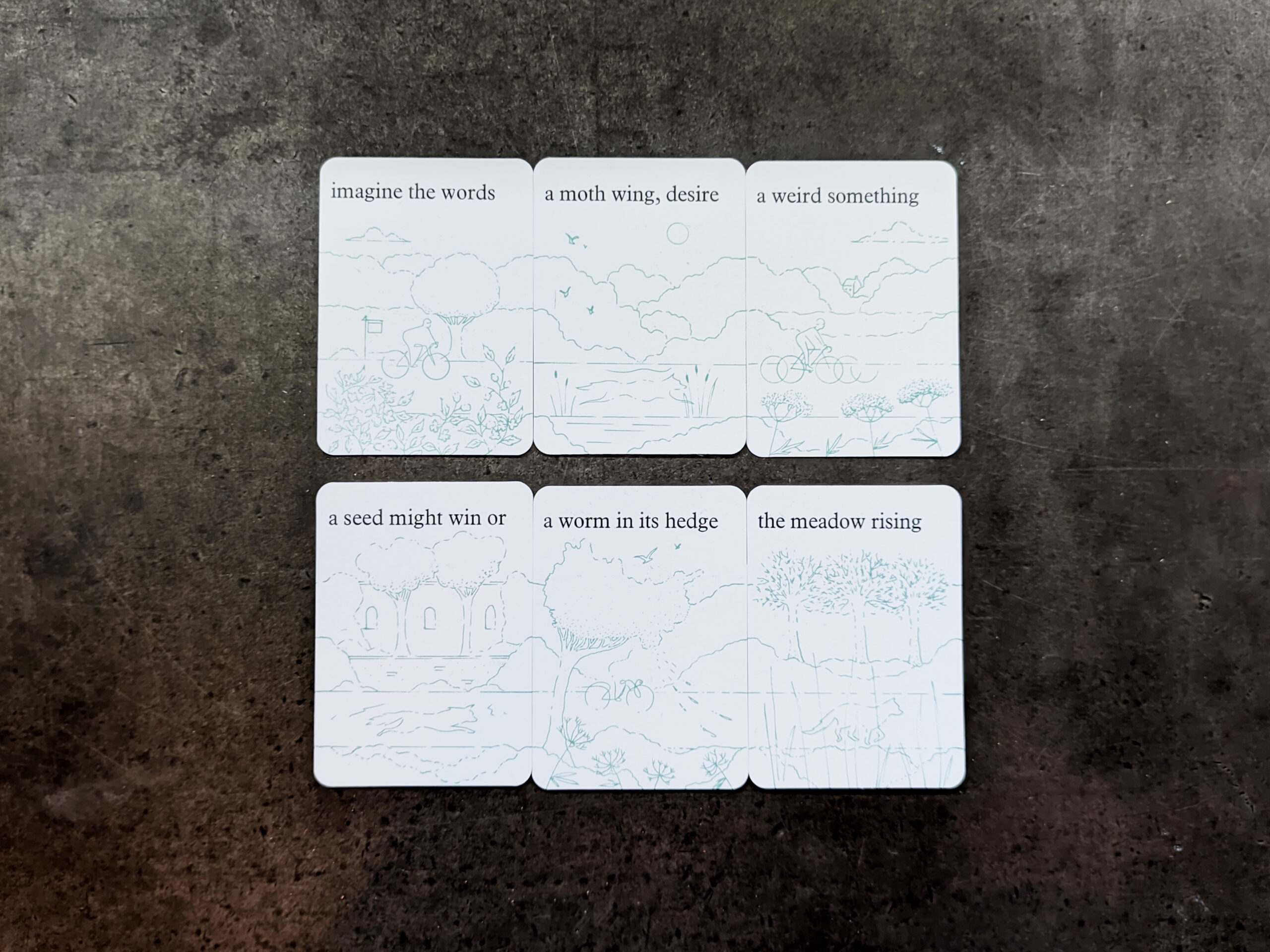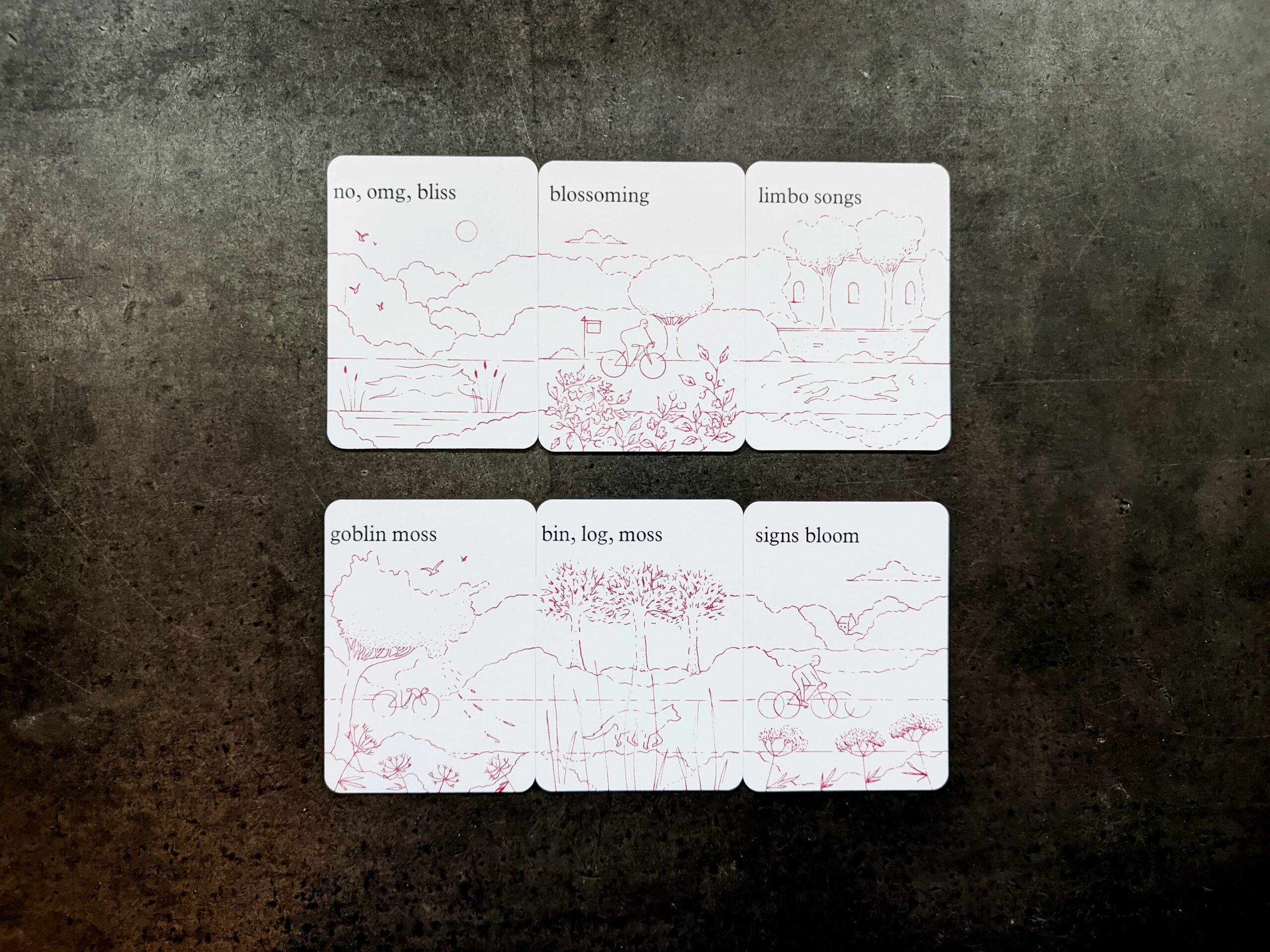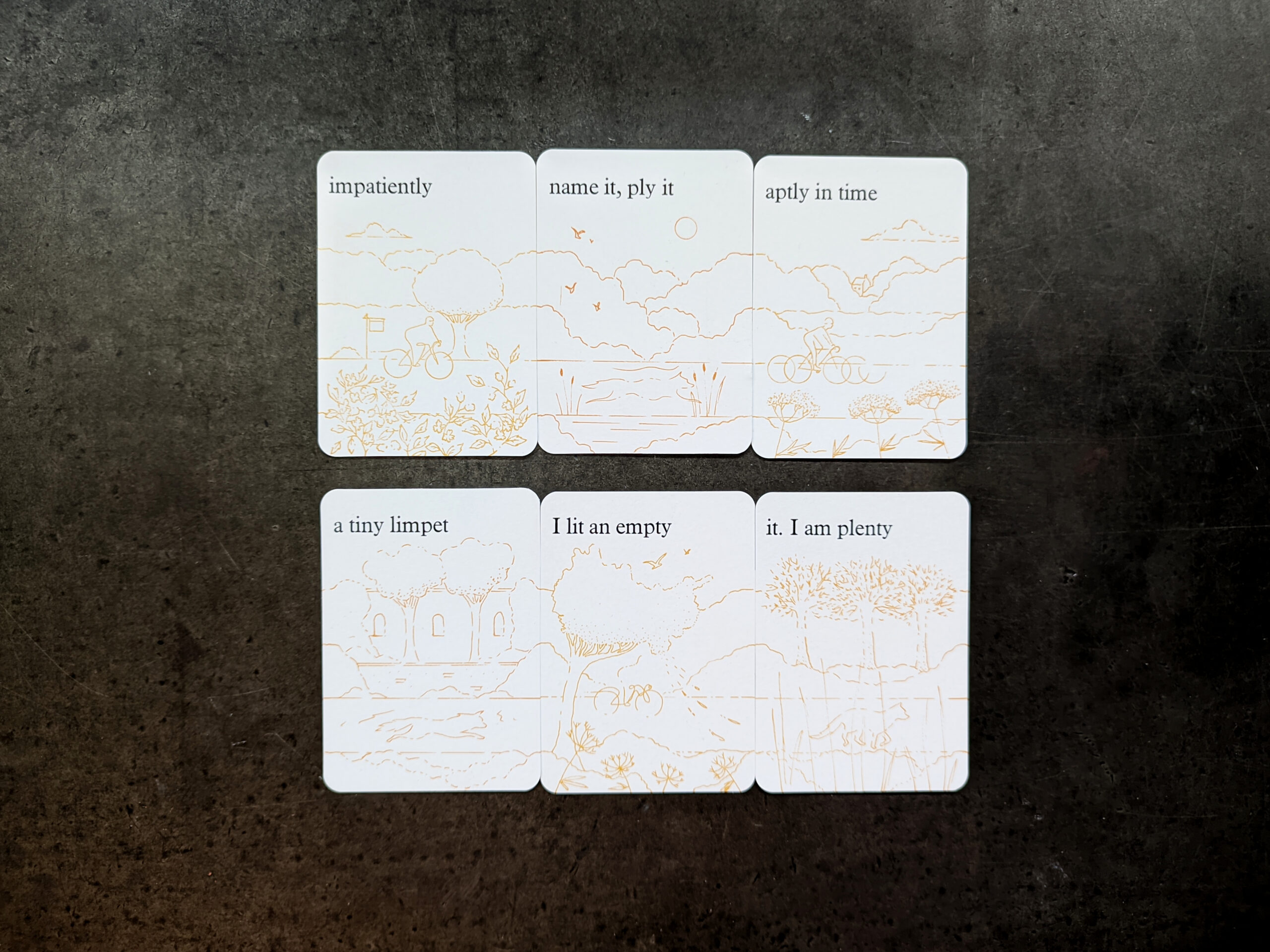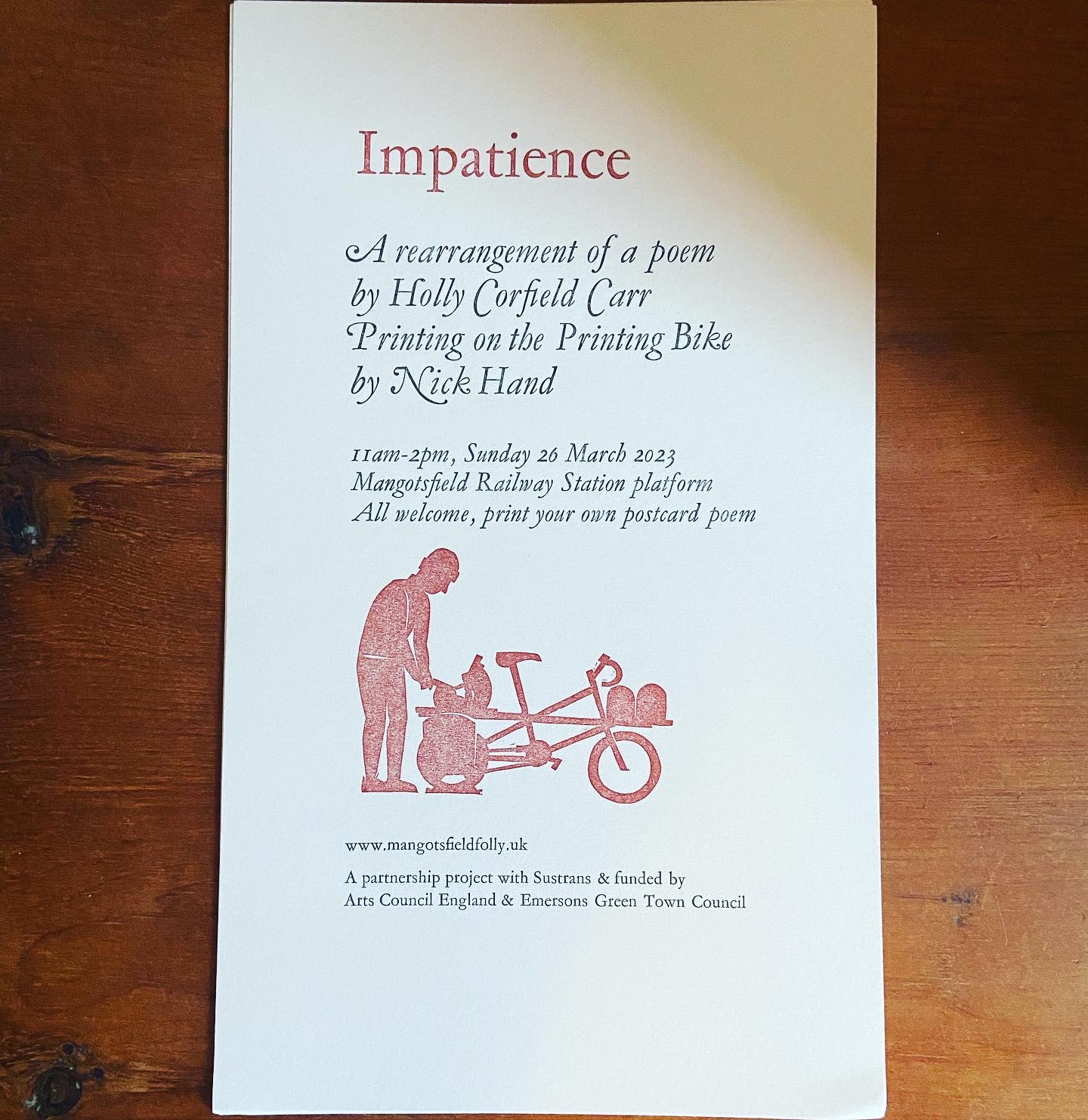 On the 26 March 2023, Holly and Nick took the Printing Bike to Mangotsfield Station on the Bristol to Bath Railway path to demonstrate how to play Impatience and print arrangements from the poem, with participants taking home their own copies.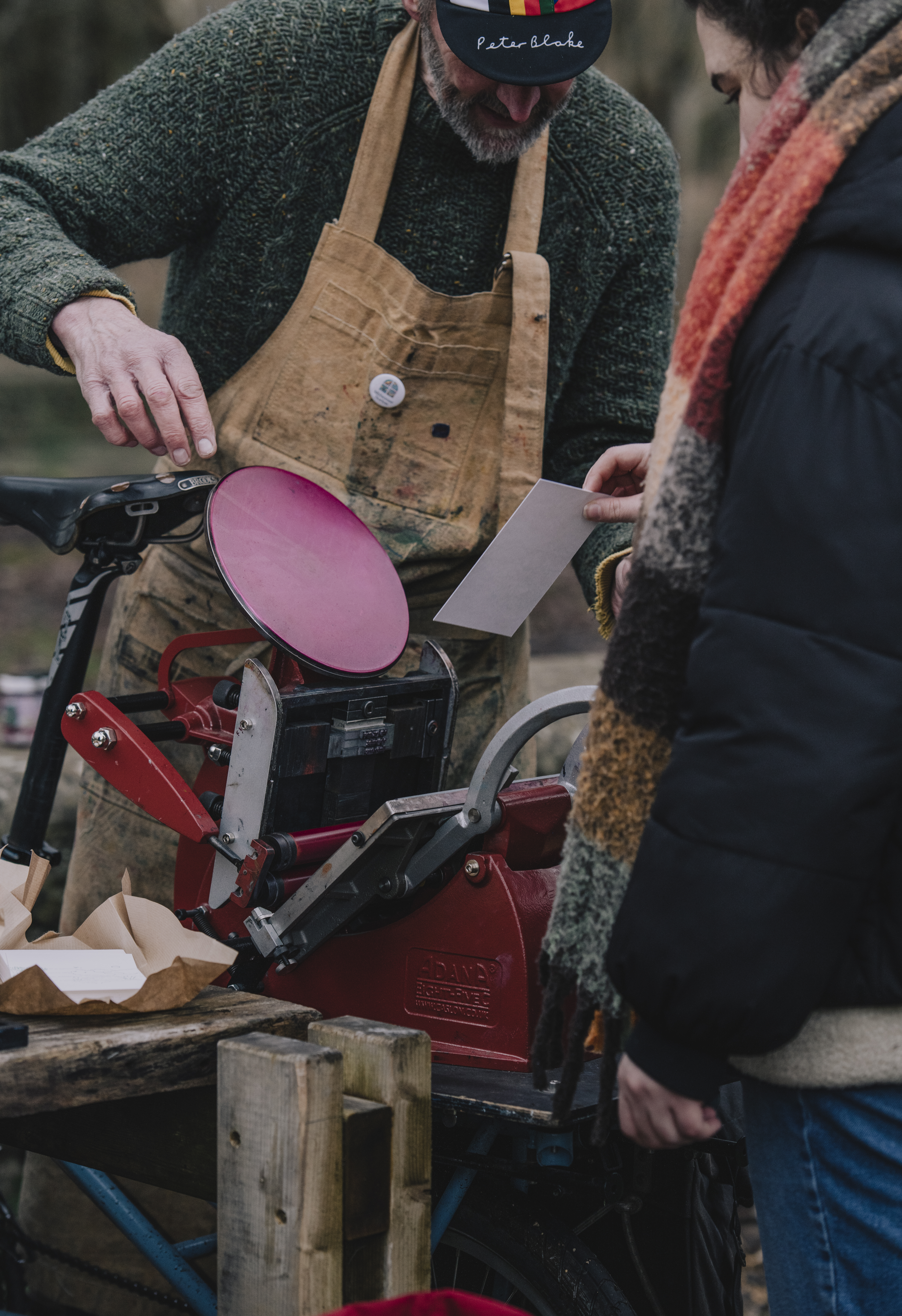 Image: Charles Emerson