---
Copies of House Taken Over are now available from the Serpentine and Whitechapel bookshops and a reading copy has been acquired by the

National Poetry Library

at the Southbank Centre.
---
Between 2017 and 2018, House Taken Over hosted five lunches with artists, residents, curators, educators and thinkers in Eduardo Padilha's flat in South London where, under the name of
BalinHouseProjects
, the artist explores the house as a civic space and an alternative to the white cube.
---
Curator Jes Fernie was invited, as BalinHouseProject's writer-in-residence, to edit a collection of essays, interviews and recipes and House Taken Over was published in 2019. The book includes an experimental text by Holly Corfield Carr; interviews with Martin Cordiano and Russian theatre director Ada Mukhina about living with art; and texts by Harold Offeh and Lorena Muñoz-Alonso. The book is designed, with a limited edition in black, by Sarah Boris.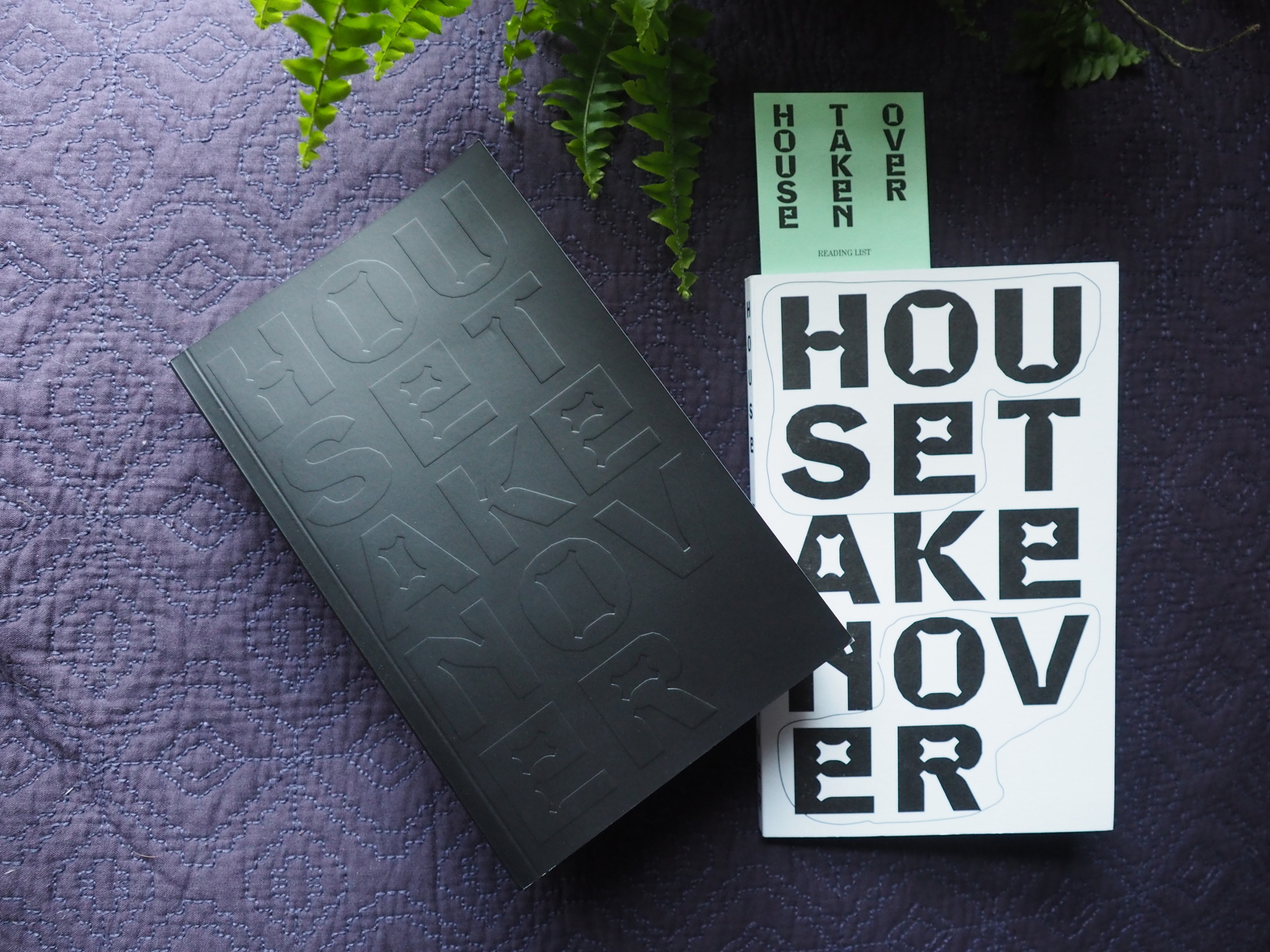 ---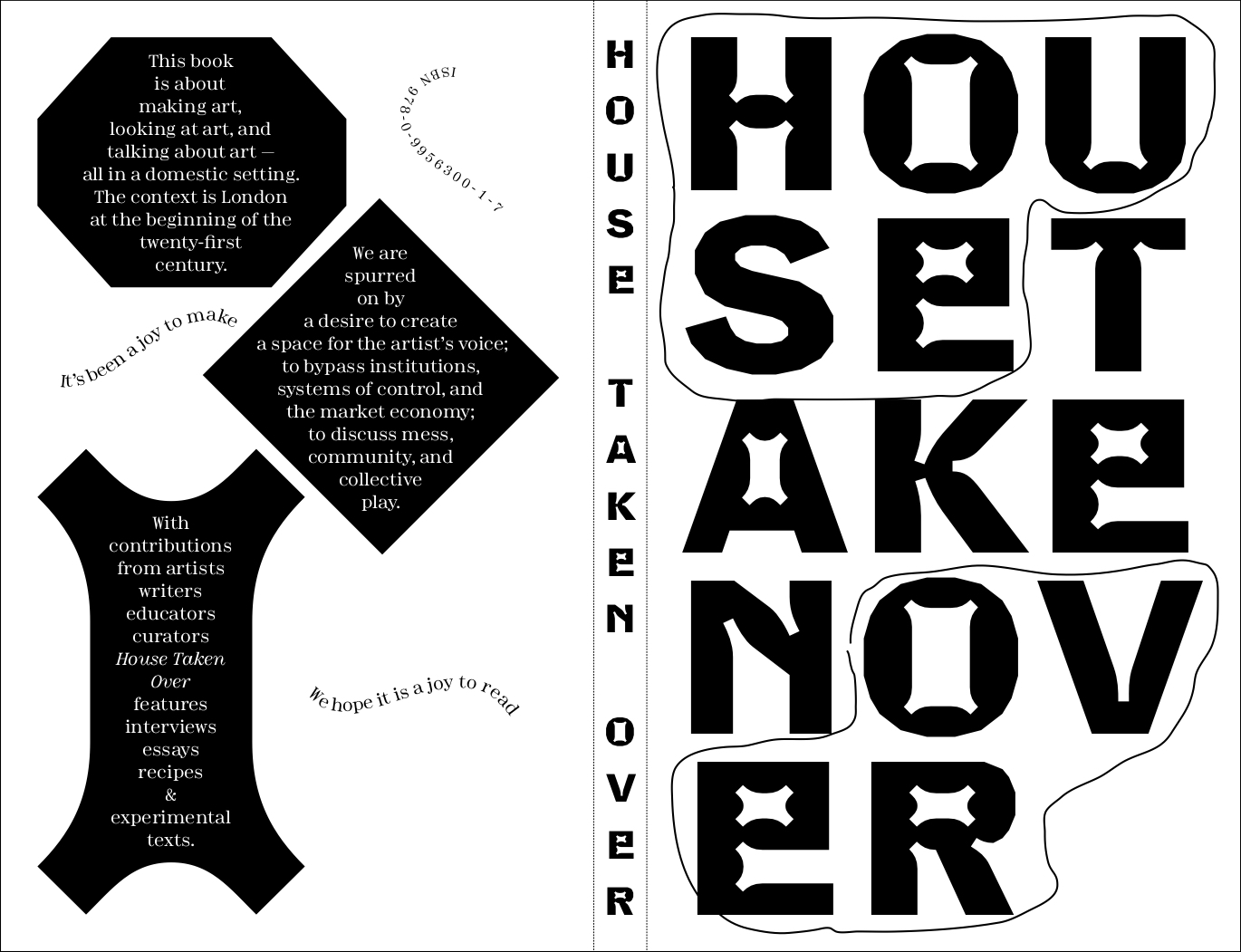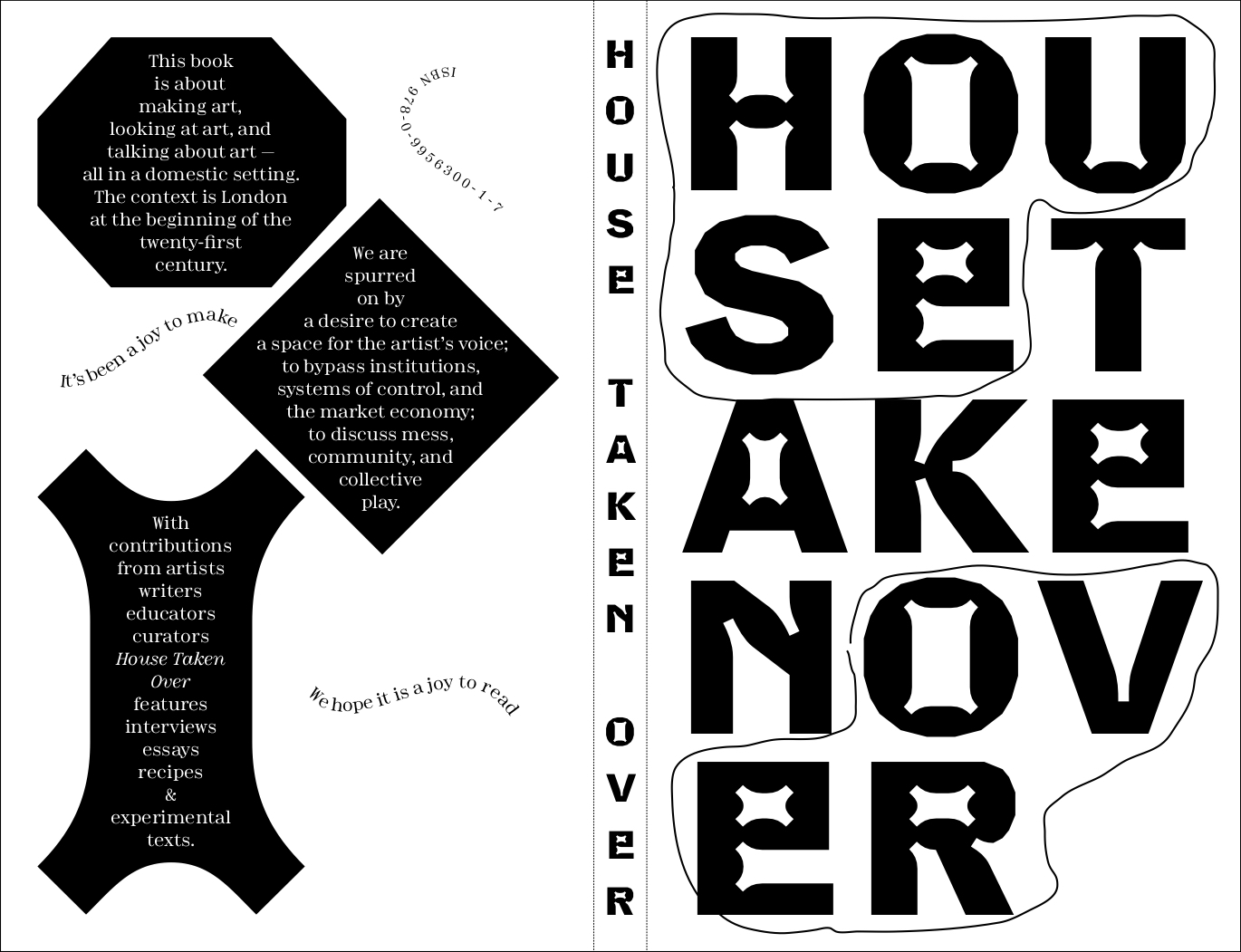 ---
Holly's commissioned text is the short story 'They Lived Together in One House', weaving a strange, sad song out of language, family and the Roud Folk Song Index.
---
In part, the text is haunted by the inside-out logic and bombazine sky of the-mice-on-the-mouse-organ's poor, old Uncle Feedle and his house in the thirteenth and final episode of the British children's television programme Bagpuss, originally broadcast on 7 May 1974.
---
House Taken Over was launched at Matt's Gallery, London on the 10 January 2019.
---