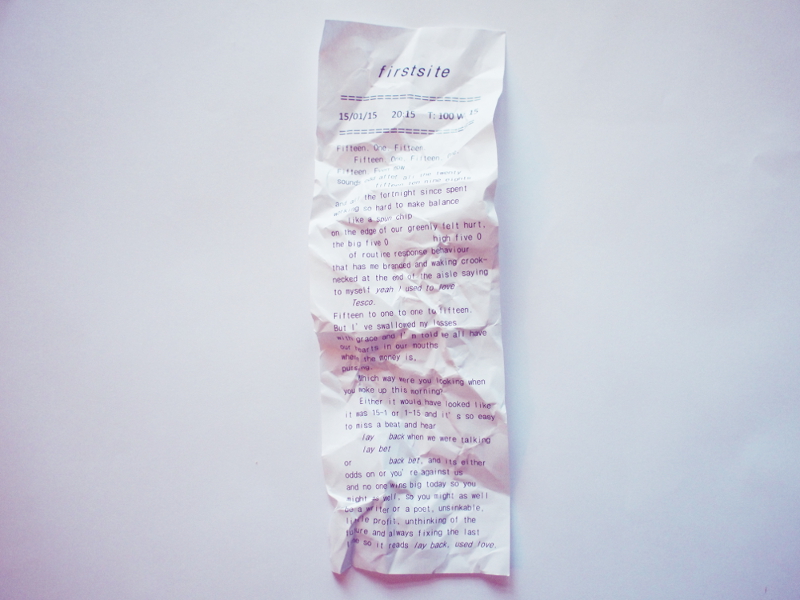 15-1 (2015)
Poem-as-betting-slip delivered to firstsite gallery in Colchester on the 15th January 2015 during their Associate Artists' Occupation.  Invited by Lawrence Epps to respond to his readings of Dostoevsky's final letter of apology (and reflex requests for further funds to be sent on Sunday-but-if-not-Sunday-then-Monday-will-do-fine) to his wife Anna, just before Dostoevsky abandoned gambling forever.
Let there be no mistake, now I am yours, all yours, undividedly yours. Whereas, up till now one-half of me belonged to that accursed delusion.
Performed at the firstsite Salon, hosted by Different Skies, and retained by firstsite as a gift receipt.